Rotor centrifugal sand maker
| | |
| --- | --- |
| Raw Materials: | gravel, river stone, sand gravel, sand, ash, slag, asphalt particles, bauxite, silicon iron, glass, clinker, brick bat |
| Capacity: | 30-400t/h |
| Max feeding size: | 100mm |
| Application: | Metallurgy, chemical industry, building materials, water conservancy, mining, construction industry, refractory materials |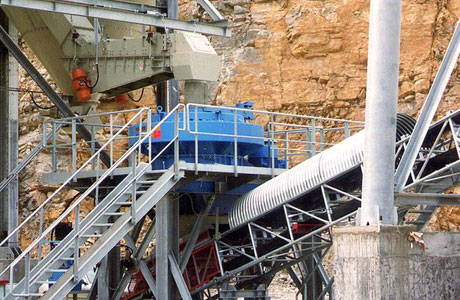 Rotor centrifugal sand maker
Brief introduction to rotor centrifugal sand maker:
Rotor centrifugal sand maker is one kind of high efficiency sand maker that equipped with vertical shaft. This machine is used for crushing the hard material and shaping the final product. The production ability of rotor centrifugal sand maker is between 30 – 400 t/h. It not only can be used for crushing all kinds of mineral substance, but also for crushing the super hard raw material. The double crushing chamber design has improved about 60% of the sand making efficiency and solved the small particle crushing problems. This is the advantage that vertical shaft impact crusher can not achieved. Otherwise, this sand making machine also has the characteristics of low power consumption and abrasion, less replacement time and easy maintenance. With the collocation use of jaw crusher, the sand making effect is better.
The wide application fields of sand making machine:
1.
The traditional application fields of rotor centrifugal sand maker are the stone crushing field and fine process of sand aggregate. Based on the years manufacturing experience, the structure of this machine is strong and the abrasion cost of this machine is low.
2.
Recycling fields. Rotor centrifugal sand maker is suitable for all kinds of high abrasive materials, such as: brick, glass and so on. The shape of final product is cubic, which is the main advantage of this machine.
3.
Rotor centrifugal sand maker has the selective crushing effect, which is suitable for processing the slag.
Main features of rotor centrifugal sand maker:
1. The material is not easily blocked;
2. The rotor is composed by detachable parts;
3. To avoid the probable vibration generated by crusher rack and motor in the working process, rubber shock absorber is installed in rack and motor;
4. The steel structure foundation bed adopts the welding structure;
5. Adopting the wear-resisting liner which can replace the mould bed is able to Increase crushing efficiency and Increase the rate of sand making.
Specifications
Inquiry
With more than 20 years old professional experience in mining machinery, we dedicate ourselves to create wealth for you! You can contact us online or send e-mail to hua.yx@dscrusher.com to order DSMAC products.